Archbishop Fisher Calls NSW Catholics to Urgent Action to Defend Life
Catholic Communications, Sydney Archdiocese,
28 Apr 2017
Archbishop Anthony Fisher OP has called Catholics in New South Wales to urgent action to protect human life in the state.
A petition will be available in all parishes in the Archdiocese of Sydney this weekend, giving people an opportunity to raise their voices in opposition to two proposed abortion laws which could be debated in NSW Parliament as early as next week.
The first of these bills was introduced by Greens MLC Mehreen Faruqi. The Abortion Law Reform (Miscellaneous Acts Amendment) Bill 2016 seeks to do three things:
it would make abortion legal, right up until the moment of birth;
it would require doctors who object to abortion to refer any woman who is seeking advice about pregnancy options to a medical professional who does not object; and
it would enforce a buffer zone around abortion clinics which would prevent those who wish to offer assistance to pregnant women or hold prayerful vigils for life from coming within 150 metres from a clinic. Those who did so would be punished with thousands of dollars in fines and/or up to 12 months imprisonment.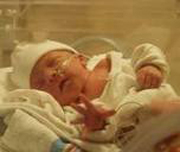 The second of these bills was introduced by Labor MLC Penny Sharpe. The
Summary Offences Amendment (Safe Access to Reproductive Health Clinics) Bill 2017
would similarly enforce exclusion zones around abortion clinics, making prayerful vigils like the popular
40 Days for Life
punishable with fines and imprisonment.
Archbishop Fisher has asked all Catholics in Sydney and others of goodwill to defend life by giving a voice to unborn and signing a petition to the NSW Members of Parliament.
Given the legislation could be debated next week, the Archbishop's call is urgent, with people asked to send their completed petitions in by Monday.
Instructions are as follows:
Download the petition by clicking here.
Print the petition, single-sided only. The petition will not be accepted by the Parliament if it is copied back-to-back.
Collect signatures. Anyone who is resident in NSW can sign.
Post the original petitions (not photocopies) to the following address by Monday, 1 May 2017:
Life, Marriage and Family Centre
Catholic Archdiocese of Sydney
Level 5
133 Liverpool Street
Sydney NSW 2000

DOWNLOAD THE PETITION NOW