HOMILY FOR 3RD SUNDAY OF LENT YEAR B + OPENING OF CIS ACADEMIC YEAR 2018 - Catholic Institute of Sydney, Strathfield
Archbishop Anthony Fisher OP,
3 Mar 2018
HOMILY FOR 3RD SUNDAY OF LENT YEAR B + OPENING OF CIS ACADEMIC YEAR 2018
Catholic Institute of Sydney, Strathfield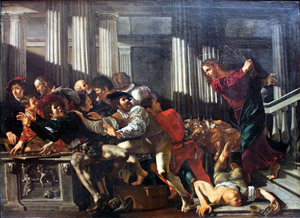 Christianity often inverts commonsense and subverts common nonsense. What seems like strength is unveiled as weakness, weakness as strength. Sinners become saints, the humble are exalted, outcasts are identified as God's favourites. The poor, hungry and grieving are deemed happy; the hated and persecuted beatified. Lazarus swaps places with Dives, as the last come first and the first last. Freedom comes through a new obedience, giving up possessions secures them, and giving up your life saves it… The real High Priest, Jesus Christ, disrupts the Temple precinct in our Gospel today (
Jn
2:13-25). That same Christ, will soon re-enter the Holy City, this time as King of Glory, but on a comic ass rather than a noble stead, hailed by a court of nobodies, to be crowned with thorns rather than gold, and be enthroned on a gibbet.
So the reversal of everyday thinking in our epistle today (1Cor 1:22-25) is not so unusual. True religion always looks for divine signs; true philosophy, for secular arguments; the human will responds to power, the human mind to persuasion; "the Jews demand miracles and the Greeks look for wisdom". Yet neither approach captures what it is to be Christian, Paul insists: "We preach a crucified Christ: a stumbling-block to Jews and to Pagans sheer madness." Of course, Paul was by no means the last Catholic bishop to be a contrarian. Though a spiritual Semite and rhetorical Greek, he readily repudiated either or both when it suited. Miracles and arguments don't matter, he insists today, forget power and persuasion. But when accused of being less than the real deal as believer or thinker, he'd insist on his credentials as both: if it's power and persuasion you want, he says, Christ is the power and wisdom of God, Christ the pinnacle of Jewish theology and Greek philosophy - and by implication Paul His preacher quite good on both counts. It's just that "God's foolishness is wiser than human wisdom, and God's weakness stronger than human strength" - to use another very Christian paradox.
Paul was not alone in his inversions. There's a great literature on Matthean Irony, the Great Reversals in Luke, and the Paradoxes of the Fourth Gospel. Our Paschal season celebrates the greatest of all reversals, the starkest of paradoxes, the most subversive of ironies. And on John's account the progress to the cross begins today, right back in chapter 2 of his Gospel (Jn 2:13-25). He moves the Holy Week story of the Cleansing of the Temple to the start of his Gospel to give us an interpretative key to the ongoing contest between Jesus and the authorities in the chapters that follow.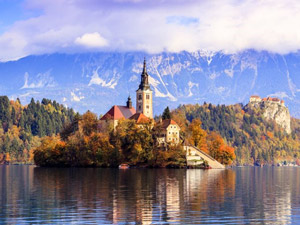 Jesus' explosion and claims in the Temple are misunderstood by 'the Jews', as His words and deeds will be, again and again, as the story goes on. His apparent claim to authority over the Temple, His prediction of the coming destruction of that sanctuary, and His implying a special relationship with God, were all enigmatic. Some thought it was a terrorist threat; if you made similar claims in Australia today, you'd probably find your home, internet and self under ASIO surveillance…
John's opening words "just before the Jewish Passover" connect us already-Christians to Holy Week, as does the talk of destroying and raising up in three days. So puzzling is it all at this stage in the story, however, that John feels he must explain that "Jesus was speaking about the sanctuary of his own body; only when he rose from the dead did his disciples understand." Yet this is hardly an explanation: we can't say that the purpose of Jesus' death and resurrection was to justify some bad behaviour and strange talk one day in the Temple!
The obverse is the case. Jesus' behaviour in the Temple explains His death and resurrection, not vice versa. He deliberately identified the Temple and His own body when talking of destruction and rebuilding, for the fate of one will hang on the other. By arranging His death, the Temple authorities hoped to ensure they and it would outlive him; but by rising from the dead Jesus ensured that His body the Church would long supersede both. From now on, the privileged place for people to meet their God will be in Jesus Christ Himself: He is the new sanctuary. On His Good Friday the veil of the Temple will be rent asunder. On His Easter Day, a new sanctuary will rise from the torn cloths and broken stones: the glorified Christ and His body the Church.
So in entering Christ's body the Church we meet God. We no longer have to go up to Jerusalem. But as Christ identifies His Body with the Church, so He does each of us individually. If the Church is the new Temple, each of us is a side-chapel, so to speak, a tabernacle made for purpose at Baptism. By Baptism our bodies and souls are consecrated as sites for the Word of God to be proclaimed, for the Body of Christ to be received, for the Holy Spirit to pray, and for that word, communion and spirit to be enacted in holy deeds. This brings us closer to God than any High Priest of old ever was in the Holy of Holies. We are enclosures for divine life and activity, places of prayer and worship, meeting places of humankind and God. And here at the Catholic Institute of Sydney we get to study these sacred paradoxes, to better understand the human person in relation to God, and to prepare priests and people for sacred worship and holy lives.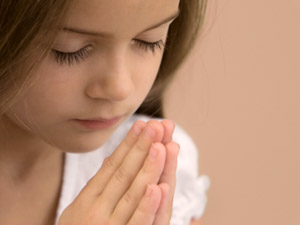 This inversion of traditional and commonsense understandings has another consequence for an institution such as this. In showing traditional faith and worldly wisdom both have their shortcomings, the mystery of the Cross paradoxically elevates both, empowering faith and reason to return to their tasks challenged, purified and expanded by the Light of Christ. "We preach a crucified Christ: a stumbling-block to Jews and to Pagans sheer madness, but for Christians power and wisdom." The cross shines its spotlight on the truth, beauty and goodness of both ancient faith and latest thinking, upon the highest angels and the lowliest creatures, in that rendezvous of them all that is the human person. It floodlights the meeting place of the human and divine in Christ and His Church. Without the redemption of the Cross, our human philosophy will be trapped in material mundanities and limited thinking, and our human spirituality evaporate into spiritual obscurities and unlimited mysticism. But here at CIS both are converted, reconciled and so fulfilled.
God bless your efforts in this new academic year in research and teaching, in preparing future priests, deacons and lay leaders, and in advancing the cause of the Gospel in the academy and beyond. By the light of the Holy Spirit may you always be truly wise and ever rejoice in His consolation!
INTRODUCTION TO MASS FOR 3RD SUNDAY OF LENT YEAR B +
OPENING OF CIS ACADEMIC YEAR 2018
Catholic Institute of Sydney, Strathfield
Welcome to our Mass for the Third Sunday of Lent which also marks the opening of the 2018 Academic Year for the Catholic Institute of Sydney. I salute the outgoing President of the Institute, Rev. Dr Gerard Kelly, retiring from this role after thirteen years' sterling work. His term was extended beyond what is normally humanly or canonically endurable, but he persevered generously and effectively out of loyalty to CIS, the Archdiocese and the wider Church. He led CIS and the SCD through a period of change and uncertainty. Meanwhile he continued to lecture, write, advise bishops and engage pastorally. He has led and helped form a generation of priests and scholars. We will have further opportunities formally to thank him, but I here record my deep gratitude.

I also acknowledge the new Deputy President of the Institute, Dr Rohan Curnow, with concelebrants, staff and students of CIS, along with our distinguished guests, Fr Danny Meagher, Rector of the Seminary of the Good Shepherd; Fr Eric Skruzny, Rector of the Redemptoris Mater Seminary; Fr John Hogan, Rector of the Holy Spirit Seminary Parramatta; Fr Aloysius Rego OCD, Regional Superior of the Discalced Carmelites; and Fr Peter Jones OSA, Master of Students for the Augustinians.
This afternoon I especially welcome the new President, Dr Isabell Naumann ISSM, who will today make her profession of faith on the occasion of assuming office. She is a highly credentialed and experienced scholar with whom I've been proudly associated for nearly two decades now; she also has a great love for our seminarians. I commend her new ministry to the intercession of Our Lady Seat of Wisdom and Mother Thrice Admirable, Queen and Victress of Schoenstatt - but I leave it to our new President to explain that mouthful…