HOMILY FOR MASS FOR 30TH SUNDAY ORDINARY TIME YEAR A + INSTALLATION OF FR GREG COONEY CM AS PARISH PRIEST OF MARSFIELD - St. Anthony's Church, Marsfield
Archbishop Anthony Fisher OP,
29 Oct 2017
HOMILY FOR MASS FOR 30TH SUNDAY ORDINARY TIME YEAR A +
INSTALLATION OF FR GREG COONEY CM AS PARISH PRIEST OF MARSFIELD
St. Anthony's Church, Marsfield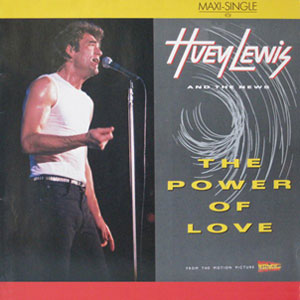 One of the most recognisable songs in the cult-classic movie
Back to the Future
is "The Power of Love", by Huey Lewis and the News. It reached No. 1 in the charts here in Australia in 1985. I'm not sure if it's on today's hymn list… But it describes the extraordinary potency of love, "tougher than diamonds, stronger than steel", "it's strong and it's sudden, and it's cruel sometimes; but it might just save your life". Though it can make you sad, or mad, or glad, it's "more than a feeling," we are told: it's the ability to change.
The theme of the song is in fact love's power to colour a person's whole life, change their perspective on the world, even radically alter their character. As "it gets hold of you", the song narrates, it "makes one man weep" (as it did St Augustine) and "another man sing" (like our Psalmist today). And the song also notes love's remarkable effects on people's lives: it can "change a hawk to a little white dove", "make a bad one good" and "a wrong one right". Love, it seems, is unpredictable in its effects, like some unnamed chemical that might be a washing powder or an explosive, depending on what it's mixed with. And remarkably for something so effective, the song insists it's free; it's a grace: "You don't need money, don't need fame, don't need no credit card to ride this train". Though the song is usually presumed to be about romantic love, I can't help thinking texts like this morning's (Ex 22:20-26; Mt 22:34-40) are somewhere in the background! Huey Lewis is, after all, the son of an Irish-American and a Polish Catholic…
The Pharisees hoped to trick Jesus with their question about the commandments. Whichever He picked it would start an argument and divide people. In particular, if He said we must do God's will people would say His theology was too vertical, too other-worldly, not focused enough on real people's needs. But if He concentrated on honouring and helping each other, they'd say he was too worldly, His theology too horizontal, a secular do-gooder not a genuinely religious teacher. Either way He'd lose.
Jesus outsmarts them with His love commandment. It's not a temporary or half-hearted love, this: no, He wants a "with your your heart and soul and mind" kind of love. A love that reaches to the very depths of our being and turns our life around, like in the song. Not just words or feelings, we have to experience all reality through the lens of love, and respond from a loving heart. We have to embody in ourselves the love of God and neighbour.
The Pharisees, like the marriage pollsters, wanted a simple YES or NO, one-commandment-only answer. But life is often more complex than that, and Jesus gave us two commandments, a two-sided-coin. To love God with our whole being has consequences not just in the first tablet of the Law - the life of knowing and worshipping God - but in the second tablet - the life of respecting and serving humanity. When a person is loved, St Thomas Aquinas observed, God is loved also, for we are the image of God.1 And that plays out in all sorts of ways. In his encyclical Laudato Si, for instance, Pope Francis explores the inter-connections between honouring God in the natural ecology of the cosmos, and honouring Him in the human ecology of our community, especially with regard to the poor.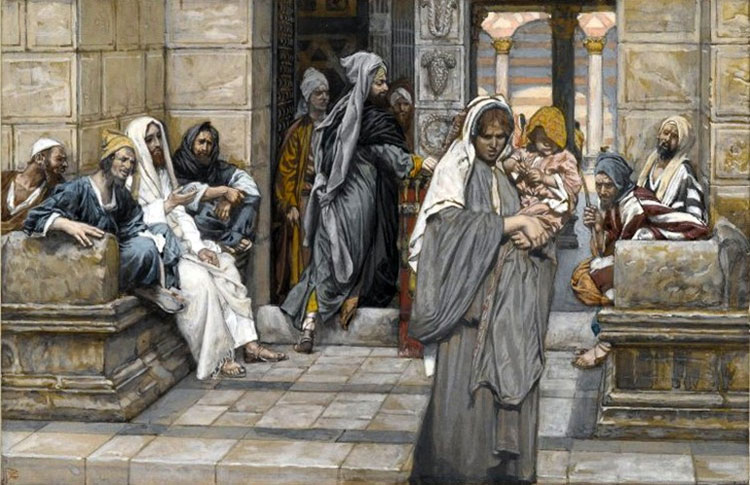 I think our First Reading this morning presents another urgent example for us Australians. "You must not molest the stranger or oppress him," God tells us, "for you lived as strangers yourselves in the land of Egypt. You must not be harsh with the widow or orphan; for if you are harsh with them, they will surely cry out to me, and I shall hear their cry" (
Ex
22:20-26). With the imminent closure of the Manus Island Detention Centre in the news, and the uncertainty about how we are going to treat the "strangers in the land" (or on the sea) going forward, the Christian heart can only be ashamed of our policies to date. Even if no-one should pretend there are easy answers to the mass movement of peoples, we can surely do better than detaining strangers on island hell-holes.
And so as our parish receives its new pastor today, we recommit ourselves to embodying the love of God, each of us in our Christian lives and all of us as our Christian community.

The patron of this parish, my name-saint Anthony of Padua, wonderfully embodied both the love of God and love of neighbour, demonstrating that compassion memorialised in "St Anthony's Bread". He was, perhaps, the greatest preacher of the Catholic faith in a century of great preachers, and so it is that his tongue remains incorrupt to this very day, eight centuries after he died. You might think such learning and rhetoric suited him best to being a Dominican; but he proved his Franciscan credentials, when people of a coastal town like Sydney wouldn't listen to him, by going to the beach and preaching to the fish!
I'm not sure how much preaching to the sharks Fr Greg will be doing here in Marsfield, but I'm confident he will share in St Anthony's love for our faith and for the poor, as this is very much at the heart of the Vincentian charism.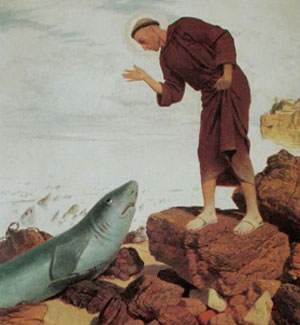 Indeed, Fr Greg inherits a parish thoroughly committed to the twin love of God and neighbour in its many groups and ministries: the St Vincent de Paul Society, of course, but also a hospitality group, a book club, a Christian meditation group, an adult education group, a ladies' club, a men's club, and more. Truly, this is a vibrant parish! There are many causes to celebrate but not for complacency. We thank God one out of four Catholics in this area is here at Mass on Sunday, which is a good practising rate by the standards of contemporary Sydney and Australia; but we grieve the absence of the other three-quarters, and the others again that do not even know this as their spiritual home. We must ask ourselves, again and again, how we can best reach out to the unconverted and the diverted, and make this the sort of place they will want to be on Sunday.
Fr Greg will now be responsible on my behalf for the worship, evangelisation and service in this parish. In his priestly service, he must sanctify you by prayer and sacrament. In his shepherding, he must lead and serve as Christ did. In his prophetic ministry, he must proclaim the Gospel and Church teaching in season and out. But he cannot do this all by himself. Together, priests and people achieve far more than any one of us could do alone. To strengthen Fr Greg for his new task, we now have the formal Rites of Installation of a Parish Priest. They are a useful reminder to us all not just of his mission but yours - the mission of the whole Church. I ask you, of your love for God and neighbour, to keep supporting Fr Greg, as he prays for and serves you.
INTRODUCTION TO MASS FOR 30TH SUNDAY ORDINARY TIME YEAR A +
INSTALLATION OF FR GREG COONEY CM AS PARISH PRIEST OF MARSFIELD
St. Anthony's Church, Marsfield
Welcome dear parishioners to this morning's Mass, where I will formally install Fr Greg Cooney CM as your parish priest. Fr Greg is the former Provincial of the Vincentian Fathers and a very experienced leader and pastor. In addition to your soon-to-be-installed parish priest, I acknowledge also Mr Simon Turner, Chair of the Pastoral Council, and the Vincentian Fathers who have for so long led and served here. In witnessing the Rites of Installation of a Parish Priest we will all have a chance to reflect on the various stages of our faith journey. So we begin this Mass by giving thanks for the gift of Catholic faith and repenting of our failures to live it as we ought.
1 Cf. St. Thomas Aquinas, Comm. On St Matthew, 22:4