New App To Help Your Journey Through Lent
Catholic Communications, Sydney Archdiocese,
14 Feb 2018
Today is Ash Wednesday which marks the start of Lent and our journey towards Easter.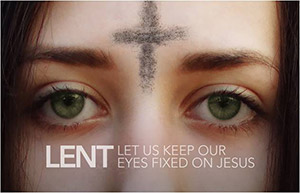 In order to make it easier to walk the Lenten journey we are pleased to advise you of the annual Archdiocese of Sydney Xt3 Lent Calendar 2018.
The Xt3 Lent Calendar provides daily content, including videos, meditations and podcasts, assisting you to prayerfully journey through Lent - on your mobile phone.
Targeted at youth, it is also used by a wide age-range of Catholics in Australia and around the world, as an accessible tool to guide you through Lent.
The theme of this year's calendar is from Saint Paul's letter to the Hebrews. "Let us keep our eyes fixed on Jesus, who leads us in our faith and brings it to perfection…"
The app is available now for download on Apple and Android devices and it can also be viewed online at www.xt3.com/lent. The first feature of the calendar will be unlocked today - Ash Wednesday.
We are aiming this year to reach 24,000 people with the Lent calendar but we need your help - please download the app below.
Download the app for free:
iPhone: https://goo.gl/w8gW7x
iPad: https://goo.gl/kbS1V1
Android Phone: https://goo.gl/Cch7hU
Android Tablet: https://goo.gl/SFV5WD
You could also assist us in reaching our goal by sharing the Promotional video on your Facebook Page. https://www.facebook.com/xt3dotcom/videos/10155284153951616/
We pray you have a fruitful Lenten journey.