Archbishop Fisher supports Diocese of Lismore Flood Disaster Appeal
Catholic Communications, Sydney Archdiocese,
11 Apr 2017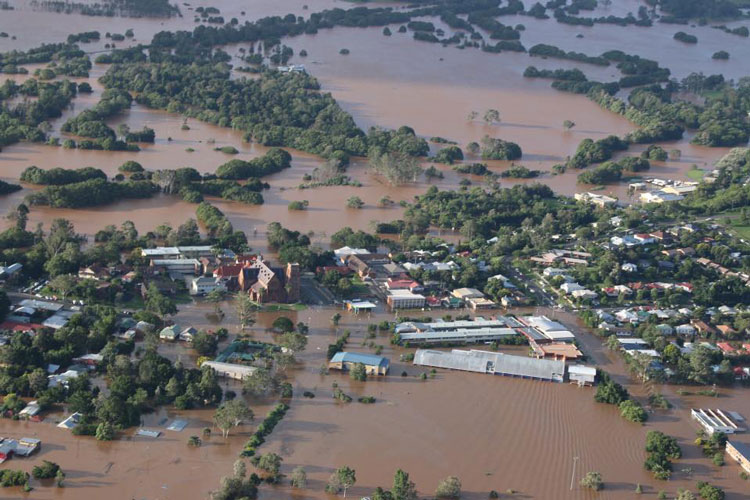 Archbishop Anthony Fisher OP gave his support to the Flood Disaster Appeal launched by the Diocese of Lismore last week.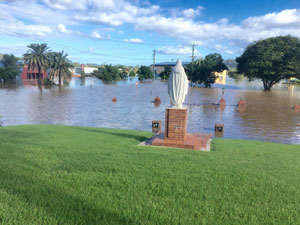 "I have recently spoken with Bishop Greg Homeming and have been deeply saddened by his description of the utter devastation facing so many within his Diocese because of the recent floods" said Archbishop Fisher.
"I have assured him that he could not only count on our prayerful support, but also our assistance in other ways. For those looking to add to their almsgiving during this final week of Lent, a worthy cause is the flood appeal launched by the Lismore Diocese" he said.
The Bishop of Lismore, the Most Reverend Gregory Homeming launched the appeal to help those who have suffered in the recent floods on the North Coast of NSW (including those on the Tweed, Murwillumbah, Mullumbimby and Lismore).
Bishop Homeming launched the Appeal saying "we are very conscious that many people have lost their homes and their livelihoods and are now in the greatest need of assistance. It is our duty to do whatever we can to help them."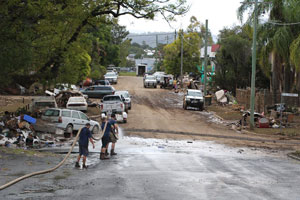 As the waters receded in Lismore the extent of the damage became apparent to residents and business owners whose properties have been devastated by the flood which peaked at 11.6 metres, its highest level since 1974.
All donations are tax deductible and will be distributed directly to people in the worst affected areas. The Diocese is working with local councils and agencies to ensure that real needs are addressed and that relief efforts are not duplicated.
To donate, go to the Diocese of Lismore Flood Appeal website at www.dioceseoflismorefloodappeal.org.
"We want the communities of the NSW North Coast to know we are with them in their struggles," said Bishop Homeming.