Six Parishes to Mark Centenary in 2016
Catholic Communications, Sydney Archdiocese,
8 Jan 2016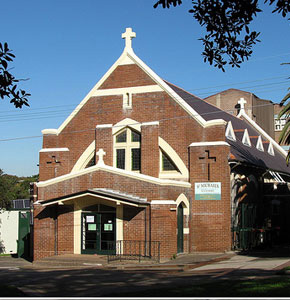 A record six parishes in the Archdiocese of Sydney will this year mark their 100th anniversary of foundation.
The parishes of St Felix de Valois, Bankstown, St Joseph's, Enfield, St Declan's, Penshurst, St Mary Mackillop, Rockdale City, St Michael the Archangel, Stanmore and St Martha's, Strathfield were all founded during 1916.
At the time these parishes were founded, there were fewer than 50 parishes in the Archdiocese of Sydney, and so the introduction of 6 new parishes was a significant milestone for the Catholic Church in Sydney in that year. As all parishes are located in the southern and western areas of Sydney, it reflects also the growth of Catholic communities in those areas at the time.
It would not be until 1949 until Sydney would see another such boom in parishes being established.
Commemorative events will occur throughout the year within these parishes.


St Felix de Valois will open a historical display on the Feast of St Patrick, which is the date on which St Felix officially became a parish in 1916. The official Centenary Mass and celebration will be on 22 May. There has been a Catholic presence in the area much longer, with the first Church and school building erected on the same site 60 years prior to the parish's official foundation date. Current parish Priest Father Dominic Trung Van Dinh was a parishioner of St Felix prior to entering the seminary, returning as its parish Priest in 2006.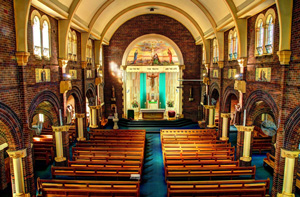 St Joseph's will hold its Centenary Mass on 1 May, with other opportunities for parishioners to celebrate the centenary throughout the year. The first Masses held at the newly-established parish of St Joseph's, Enfield were in the nearby School of Arts until 1917, when a combined Church and school were built. The current Church building, based on Paris' famed St Madeleine Church, was not built until 1931.
St Declan's will commence centenary celebrations with a parish reflection day on Saturday, 13 February and host a seniors' high tea on 27 February. The "big weekend" of celebrations will be Friday 4 - Sunday 6 March, and will include a parish-themed trivia night, a gala dinner and Centenary Mass to conclude. A commemorative book will also be produced.
St Martha's have composed a special prayer for the centenary, have commissioned centenary memorabilia and will hold a photographic exhibition as part of their centenary project. The theme of hospitality will be central to the parish celebrations, in reference to the hospitality of St Martha towards Jesus.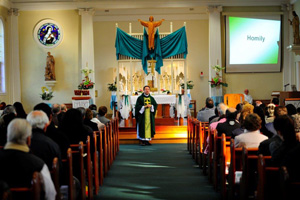 Centenary celebrations are typically times for a parish community to reflect upon and give thanks for its past and to look forward to the future. Priests who have served the parish during its time often return to concelebrate the Centenary Mass, and current parishioners gather with former ones to reminisce about times past.
Each of the parishes is also connected with parish schools, many of which have their beginnings in the religious orders which laid the foundations for a solid Catholic education system around Australia. The schools, then, are also an integral part of centenary commemorations.
The six centenary parishes will announce further events as they approach. All past and current parishioners, students, teachers and others who have connections to these parishes are encouraged to remain.