Archbishop Fisher Welcomes Appointment of New Bishop of Lismore
Catholic Communications, Sydney Archdiocese,
21 Dec 2016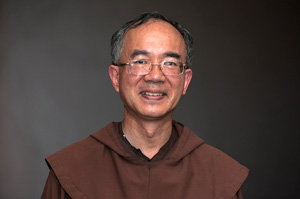 Archbishop Anthony Fisher OP has welcomed the appointment by Pope Francis of Sydney Carmelite priest Fr Greg Homeming OCD as the new bishop of Lismore in northern New South Wales.
In a sign of the changing face of the church in Australia Bishop-elect Homeming will be the first Chinese-Australian bishop; his appointment also signals the growing strength of Chinese Catholics in Australia, one of the fastest growing ethnic groups in the Church in this country.
Pope Francis's choice of the popular retreat giver and spiritual director was simultaneously announced in Rome and Australia on Tuesday evening this week.
Bishop-elect Homeming is expected to be consecrated in Lismore after the New Year; when this occurs he will become the sixth bishop of Lismore, a predominently rural diocese just south of the border with Queensland which has been headed since 2001 by Bishop Geoffrey Jarrett, a convert from the Anglican Communion.
The Archbishop of Sydney, who has known the future bishop for many years and was ordained to the priesthood in the same year, offered him his warmest congratulations.
"He is well-known and loved as a spiritual father, has given numerous retreats to priests and is highly regarded by them as a consequence," Archbishop Fisher said.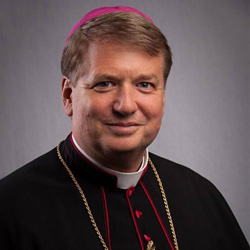 "His experience as Superior of the Discalced Carmelites over many years has equipped him with expertise in governance and administration. He is deeply intelligent, gentle but firm, faithful and compassionate.
"The people and priests of Lismore will be very blessed by the appointment of their new bishop."
Bishop-elect Homeming was born in Sydney on 30 May 1958. He completed his primary education at Shepparton in Victoria and his secondary education at St Aloysius College, Milsons Point.
Like Archbishop Fisher he is a former lawyer, having taken degrees in Economics and Law (B.Ec and LLB) at Sydney University and working as a lawyer in a Sydney law firm from 1981 to 1985.
At the end of 1985 he entered the Discalced Carmelite Order and made his first profession on 1 February 1987. He studied for the priesthood in Melbourne, taking a B.Theol from the Melbourne College of Divinity and an MA in Philosophy from Melbourne University in 1991 and was ordained to thepriesthood on 20 July that year.
As a Carmelite he has held the positions of Major Superior, Novice Master, Prior and Retreat Director.