CatholicCare's New Call Centre to Support NDIS & My Aged Care
Catholic Communications, Sydney Archdiocese,
16 Dec 2016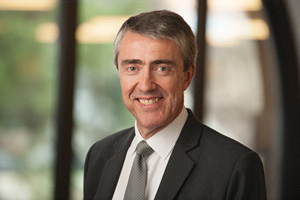 CatholicCare Sydney will launch a new call service on Monday 19 December just in time for Christmas, in recognition of the complex and changing government funding programs. Providing services to assist people to live and thrive at every age, experienced CatholicCare staff will be on hand to understand people's needs and navigate pathways of assistance, whether in disability, aged care or family and youth support.
Mark Phillips, Chief Executive Officer of CatholicCare explains the changing landscape of care provision as Australian Governments shift towards new disability-funding models.
"Governments are changing the way financial assistance is provided to people with a disability, the ageing and their carers. These changes are known as the NDIS (National Disability Insurance Scheme) and My Aged Care.
"The changes mean financial assistance will increasingly be provided directly to people themselves, rather than being paid to agencies to provide services. People will have much greater flexibility to choose the nature of their care and their provider."
CatholicCare positions itself as a person-centered organisation, with knowledgeable and compassionate staff offering disability, aged care and community support services. This year the organisation celebrates its 75 year history and reiterated its commitment to the importance of human dignity, the family and community.
Mr Phillips explained the introduction of the NDIS has left many who rely on a range of vital services unsure of where they stand in the new structures.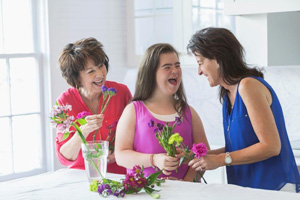 "The process of change can cause confusion and uncertainty about eligibility for support and how to proceed" he said.
"We are well placed to assist people to navigate the new world of the NDIS and My Aged Care. Our expert Customer Service Advisors can remove some of the complexity, working with people, their families and carers to put in place the support that is best for them."
The work of CatholicCare is not limited to work with disadvantaged and vulnerable people in the community, but assists people to live and thrive at every age by providing services such as relationship counselling, family support or youth accommodation regardless of circumstance, ethnicity, age, gender or ability.
The new CatholicCare Call Centre will provide the information and support needed to make well informed choices and can be reached on 13 18 19.
Interpreter services will also be available.