Full Page Ad Challenges Claims Made by Proponents of Same-Sex Marriage
Catholic Communications, Sydney Archdiocese,
10 Aug 2015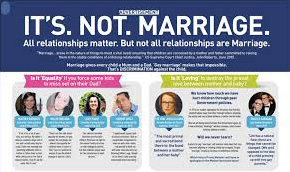 A full-page advertisement in Australia's national newspaper, The Australian, challenges claims made by proponents of same-sex marriage and calls for an informed debate on the issue.
The ad, sponsored by the Australian Marriage Forum (AMF), asks Australians and in particular, politicians to take a step back and consider all the issues surrounding the legalisation of same-sex marriage.
"Rather than presenting a glib slogan or flashy picture, we wanted the ad to be a resource for people who want to think seriously about this issue," says founder and President of the AMF, Dr David van Gend.
Financed by crowd funding on the internet, Dr van Gend describes the ad as a serious statement of concern for serious people to consider and says the initial response has been the "usual mixture of strong support and toxic venom".
With Federal Parliament returning today after the winter break, the issue of same-sex marriage is once more on the agenda with a private members bill co-sponsored by Liberals MPs Warren Entsch and Tessa Gambaro and seconded by Labor MP Terri Butler expected to be introduced to the House of Representatives as early as tomorrow.
The bill to alter the Marriage Act from "a union between a man and a woman" to "a union between two people" is not a cross-party bill, Dr van Gend insists, pointing out that although the two Liberal MPs drafted the bill, they did so without approval by the Coalition. He also points out that although the bill is expected to be tabled tomorrow, this does not mean it will be brought on for debate or even discussed in the Coalition party rooms, with Prime Minister Tony Abbott reminding his Coalition MPs last month that the issue of same-sex marriage was not a priority, and that the Government's focus was on strong economic growth and keeping Australians safe.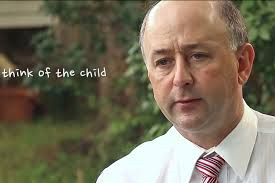 But whether or not the bill is open for debate, it is important any discussion on the legalisation of same-sex marriage explore the long-term legal implications as well as the effect on children raised without both a mother and a father.
One of the most powerful sections in the full page ad are the testimonies from four young people each of whom were raised by loving lesbian couples.
"A lot of us, a lot of your kids, are hurting. My father's absence created a huge hole in my life," says Heather Barwick. Another quoted in the ad is Millie Fontana who is equally unhappy.
"There's all this talk about equality for women, for gay people, for everybody, but where's the equality for children when it comes to this? I am in a position to explain to you the kind of damage it does to a child," she says.
Robert Lopez, who like the others, was raised by loving lesbian parents, talks about the sexual confusion he has experienced.
"I had an inexplicable compulsion to have sex with older males - and wanted to have sex with older men who were my (missing) father's age, though at the time I could scarcely understand what I was doing."
The fourth person raised by lesbian parents, Katy Faust says children's rights to a natural family structure or two their biological parents are being subjugated by the desires of adults.
"Is it (same-sex marriage) even necessary now that all couples have equal benefits" regardless of sexual orientation, the ad placed by the Australian Marriage Forum asks.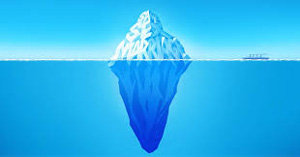 Under the overall heading, "All relationships matter. But not all relationships are marriage," the full page ad also questions whether it is a sign of "tolerance" for same-sex marriage advocates to attempt to silence those who believe in traditional marriage by invoking anti-discrimination laws.
The ad cites the case of Tasmanian-based Rodney Croone, controversial activist for same sex marriage and president of Australian Marriage Equality who called for everyone who "found the Catholic Booklet ('Don't Mess with Marriage') offensive and inappropriate, including teachers, parents and children, to complain to the Anti Discrimination Commissioner."
Back in March this year, Dr van Gend and the Australian Marriage Forum managed to raise $20,000 for two TV commercials opposing same-sex marriage to be run at the same time as Sydney's Mardi Gras.
SBS refused to run the commercials. The ads nevertheless were shown on Channel 7 and Channel 9.
Almost immediately his family medical practice was spray painted in red with ugly graffiti calling him a Bigot with his own name spray painted in black.
With this latest ad in "The Australian" he expects similar retaliation by proponents of same-sex marriage. But he refuses to be intimidated.
"I don't worry about any of that. In fact I take the hostile reaction to our ads as a badge of honour," he says and hopes the Australian Marriage Forum campaign as well as the television "Tip of the Iceberg" campaign launched by the Marriage Alliance will foster considered serious debate about the issue and whether the best interests of children, and their right to have both a mother and a father, are being served.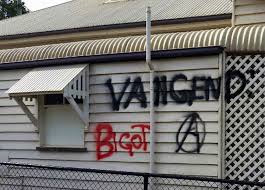 The Marriage Alliance and Australian Marriage Forum are different entities but as Dr van Gend puts it "we are good friends."
"We might not be linked but we have both had our TV ads banned with some stations refusing to run them," he says.
In March, SBS refused to run the Australian Marriage Forum commercials, and last week Channel 7 and Channel 10 refused to run the Marriage Alliance "Tip of the Iceberg" commercials.
For more information and campaign by the Australian Marriage Forum see http://australianmarriage.org/
For the Marriage Alliance and its Tip of the Iceberg campaign see http://www.marriagealliance.com.au/