The Australian Catholic Youth Festival Underway in Adelaide
Catholic Communications, Sydney Archdiocese,
3 Dec 2015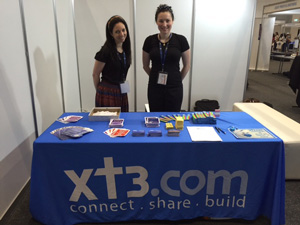 More than 3,000 young people have arrived in Adelaide to celebrate a three-day faith-filled festival.
They have travelled from dioceses around Australia with most arriving overnight by air, rail and road.
The Australian Catholic Youth Festival (ACYF) takes place from Thursday 3 December to Saturday 5 December 2015 at the Adelaide Convention Centre.

Final rehearsals got underway early this morning as stands and pop-ups were completed by hundreds of volunteers and staff. By early afternoon young people began pouring into the centre for the opening plenary session this afternoon.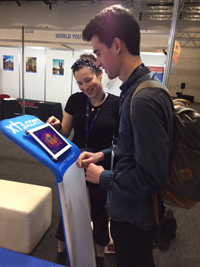 The Festival is being hosted by the Australian Catholic Bishops Conference in partnership with the Archdiocese of Adelaide.
Young people from Year 9 to 25 years will participate in five plenary gatherings where everyone will come together and celebrate as the young Church in Australia. The final plenary will culminate with a closing Mass.
Over 60 exhibitors, from a diverse range of Catholic organisations, have set up interactive stalls and demonstrations to allow young people to experience the breath of the Church in its many expressions.
Bishops, priests and religious from around Australia are attending the Festival. International speakers include, Jason Evert, Founder of the Chastity Project, and singer-songwriter Steve Angrisano. National talent includes, Sr Hilda Scott OSB, Fr Rob Galea, Genevieve Bryant and Gary Pinto.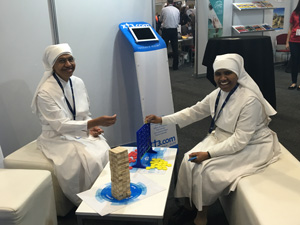 The Archbishop of Sydney, the Most Rev Anthony Fisher OP will also be at the Festival along with a large group from the Archdiocese of Sydney.
Director of the Office for Youth, Malcolm Hart, said, 'the Festival offers young people an extraordinary opportunity to encounter the diversity and work of the Catholic Church. I wholeheartedly encourage young people to engage and explore all aspects of the Youth Festival through workshops, prayers and of course fun'.
You can see the Festival live on http://www.xt3.com/acyf/live.php