Royal Commission Adjourns
Catholic Communications, Sydney Archdiocese,
18 Dec 2015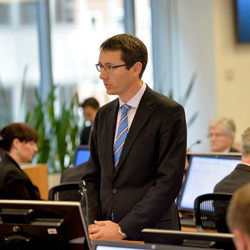 The Royal Commission completed phase two of its hearings into Case Study 28 on Wednesday, the second part of the Ballarat hearing.
Focusing on the Diocese of Ballarat, phase two was particularly concerned with the knowledge of the Bishop and Priests of the Diocese in relation to allegations of child abuse, and the response of the Diocese to those allegations.
The hearings this week contained testimony mainly from former secretaries and vicars general to Bishop Ronald Mulkearns, who was Bishop of Ballarat from 1971 until 1997. Witnesses included Bishop Brian Finnigan (now auxiliary Bishop of Brisbane), and Fathers Brian McDermott, John McKinnon, Lawrence O'Toole and Dan Arundell.
The Commission also heard from Father John Walshe, who was with Cardinal George Pell at the time he received a phone call from survivor David Ridsdale, in which Ridsdale alleges Cardinal Pell offered him a bribe. Father Walshe's refutation of that allegation was the subject of two days of examination by counsel assisting the Commission, during which Father Walshe was accused of fabricating evidence. Senior Counsel Assisting the Royal Commission, Angus Stewart SC asked Fr Walshe a number of questions about his friendship with Cardinal Pell, his theological views, his views on mandatory celibacy for clergy and the Ordination of Women.
A summons was issued for all correspondence between Fr Walshe and lawyers for the Cardinal in relation to the statement. In very detailed questioning Fr Walshe was asked about every difference between the notes of the initial phone call, between David Ridsdale and Cardinal Pell, with him which were made by the lawyers and the final statement. Fr Walshe explained he recalled more fully details of the call which he included and corrected for the final statement. Mr Stewart suggested Fr Walshe fabricated aspects of his statement.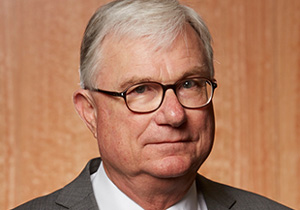 Patricia Ridsdsale, the sister of David Ridsdale, also provided a statement to the Royal Commission. This was also on the subject of the phone call between David Ridsdale and Cardinal Pell.
Patricia Ridsdale was not required to appear before the Commission to have her statement questioned or asked to provide copies of correspondence relating to its preparation.
The third part of the Ballarat hearing will start again on 22 February 2016 for another two weeks.
This will be in Ballarat.
On 5 February there will be a directions hearing in Sydney for the Commission to hear an update on the status of Cardinal Pell's health.
For the latest summaries of the hearings http://sydneycatholic.org/justice/royalcommission/
For Catholic Talk commentary http://www.catholictalk.com.au/walking-the-talk/blog/item/672-father-john-walshe