Experience the Australian Catholic Youth Festival Live on Xt3
Catholic Communications, Sydney Archdiocese,
26 Nov 2015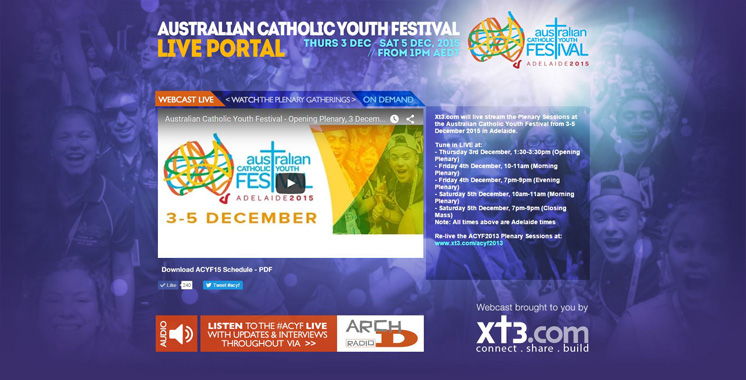 With over 3,000 people from around Australia already registered, the upcoming Australian Catholic Youth Festival in Adelaide is expected to be one of the biggest gatherings of young Catholics in Australia since World Youth Day in Sydney in 2008.
Together with many pilgrims heading to Adelaide from Sydney for the three day Festival which will run from 3-5 December, the Archdiocese of Sydney and social networking site, Xt3.com will have a strong presence at the Festival.
The Australian Catholic Bishops Delegate for Youth, the Archbishop of Sydney, the Most Rev Anthony Fisher OP will welcome the 3000+ crowd to the Festival. On the first day of the Festival, the Archbishop who has a strong rapport and understanding of young people, delegates will also have a chance to attend a special half hour session billed as "A Conversation with Archbishop Fisher."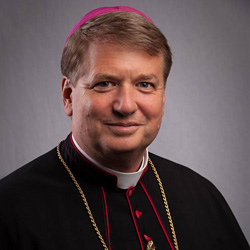 In addition, a team from the Archdiocese's international social networking site, Xt3.com will be in Adelaide to live stream the five Plenary Sessions planned, including the closing Mass on Saturday night, 5 December.
The official media partner for this year's Australian Catholic Youth Festival as well as a Gold Sponsor of the event, Xt3.com will also be recording a number of the Festival's workshops together with interviews with presenters, performers and those giving testimonies. From these interviews, webcasts of various workshops and talks with individual presenters Xt3.com will create a series of important resources for Catholic Youth Ministries across the country.
Mary Elias, Laura Bradley and Selina Hasham from the Archdiocese will head up the Xt3 stall in the INcounter area of the Festival and will be handing out packs of pink, green and yellow Bible highlighter pencils branded with the themes of recent World Youth Days and next year's WYD in Krakow, Poland.
"The stall will also give participants at the Festival a chance to sign up to Xt3 and stay connected with news and updates following the Festival as Australian's young Catholics prepare and get ready for WYD16 in July next year," Mary Elias says.
In addition, Mary Elias will give a workshop presentation on the first day of the Festival entitled: "Being a Witness on Social Media."
"Whether you are a Tweeter, Facebooker, memer, Instagramma or Snapchatter, or you just love Youtube, this is the workshop," she says pointing out that not only as social media is not only an essential tool for those considering a career in the media, but is a crucial platform for the New Evangelisation.
Hosted by the Australian Catholic Bishops Conference (ACBC), the first-ever Australian Catholic Youth Festival was held in Melbourne in December 2013. Archbishop Fisher as Bishops Delegate for Youth officially opened the Festival and from the time the idea was first mooted back in 2010, was very much involved with the planning and organisation.
"From the start Archbishop Fisher and everyone involved in planning that first Festival wanted to ensure that this was not simply another event, and not just another gathering of young Catholics, " says Malcolm Hart, Director of the ACBC's Office for Youth. "Instead we wanted to create a gathering that had a definite purpose and to make the experiences of participants as interactive as possible so that young people didn't just walk past stalls but engaged, had conversations, and encountered all that is on offer within the Church as well as discovering the many areas in which the Church and its many agencies are engaged."
Determined to make the Festival a celebration of faith and the young heart of the Church in Australia, Malcolm and his small team of organisers focused on creating three days for young people to listen and share stories, testimonies and experiences with a distinctly Australian flavour.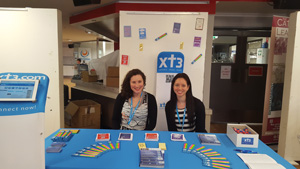 The first Festival was such a resounding success, that in 2014 it was decided to make this a biennial event.
With "Blessed are the pure in heart, for they shall see God" as the theme for this year, Australia's second Catholic Youth Festival 2015 promises to be even bigger, better and more ambitious than its predecessor. Singer song-writing favourite, Genevieve Bryant has written and recorded the Festival's official song, Pure of Heart available for download on the Festival's website and sets the stage for a gathering of young Catholics who are there not only to interact with one another and their faith, but to make a difference.
"Put 5 Aside" will be one of the Festival's initiative where everyone there will be asked to put aside $5 to contribute during the Closing Mass to raise around $15,000 to assist those in need.
As with the first Festival, there entire three day event will feature a series of hubs including Sacred Space, including the Chapel, where participants can reflect and spend a quiet time in prayer and adoration. The Sacrament of Reconciliation will also be there.
In addition there will also be hub for mission and service. Named the Justice Activity Centre this is where young people can find out about various organisations working to change lives and help those less fortunate.
For live coverage of the Youth Festival from 3-5 December 2015, visit www.xt3.com/acyf/live.