Sydney Catholics to Address International Conference of the World's Indigenous People
Catholic Communications, Sydney Archdiocese,
20 May 2014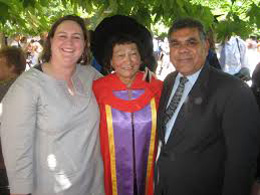 Graeme Mundine, Executive Officer of the Archdiocese of Sydney's Catholic Aboriginal Ministry (ACM) and Dr Gabrielle Russell-Mundine, the ACM's Project and Research Co-ordinator have each been invited to address the World Indigenous Peoples Conference on Education (WiPCE) which began in Honululu yesterday.
Graeme will discuss "Inculturation, Education and the Catholic Church" on Thursday, 22 May. This will be followed an hour or two later when he joins Gabrielle, who is also a tutor and lecturer at the University of Notre Dame, to deliver a paper entitled: "Working with White People: Turning the Critical Gaze."
Also addressing the Conference this week will be Sydney's Multi Mix Mob, founded by five Aboriginal mothers as a music playgroup to help Indigenous mothers connect with their children.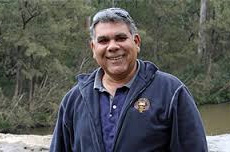 Supported by CatholicCare, the Multi Mix Mob use their voices and guitars not only to promote closer bonds between a mother and her children but by using the power and joy of music to bring strength and harmony to communities challenged by social issues such as domestic violence, alcohol and drug addictions.
Entitled: "Strong Families = Strong Children, Educating Mums and Bubs" paper will be presented by members of Sydney's Multi Mix Mob: Nicole Ryan, Cecily Williams, Elena Julca, Oletha Ware and Tara Weldon.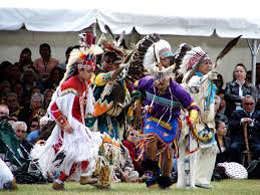 Luke Edwards, Coordinator of the Bridge Community Services Program for Catholic Care who taught the women how to play guitar and encouraged the forming of the Multi Mix Mob will also be involved in the presentation and ensuing discussion.
Taking place every three years, 2014 marks the 10th time the Conference has been held. In 2011 the Conference was held in Peru and in 2008 the venue was Melbourne.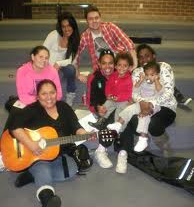 Attended by more than 6000 delegates from 18 different countries, the five day WiPCE 2014 Conference which concludes on Friday, 24 May, has a jam-packed program of lectures, addresses, workshops and forums and brings together Indigenous people, academics, educators and experts from all corners of the globe to discuss the latest thinking on education that supports Indigenous cultures, their languages, history and heritage.
The theme for this year's Conference is "E Mau Ana Ka Mo'oelo" which translated from the Hawaiian means "Let our Narratives Endure."
Among the world's Indigenous peoples represented at this year's WiPCE Conference are Australia's Aborigines and Torres Strait Islanders, native Hawaiians, Japan's Ainu people, New Zealand's Maori, as well as the Inuit people of Native Americans from both the US and Canada, including men and women of the Cree, Apache and Cherokee nations.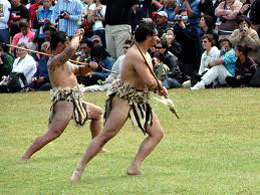 "The Conference is a great chance for us all to network and to discover what the current thinking is globally on education, the preservation of language and culture and the spirituality of Indigenous peoples," Graeme says.
In addition to addresses by Graeme Mundine, Dr Gabrielle Russell-Mundine and the Multi Mix Mob, other Australian Catholic groups and organisations set to give papers at the Conference include the Catholic Schools Office, Armidale, the Edmund Rice Centre for Social Justice Oceania, the Brisbane Education Office's Ngutana-Lui Aboriginal and Torres Strait Islander Centre and the Catholic Schools Office of Wagga Wagga.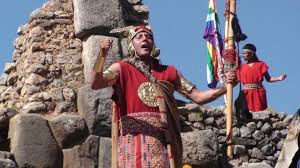 Among the topics discussed by these groups will be "Walking on Country in a Catholic Way - Changing Hearts and Minds through Emmaus Journey," "Sharing Our stories, Culture and Histories Aligning to the Australian National Curriculum" and "A Journey to the Heart - Cultural and Spiritual Immersion in Aboriginal Communities."
Linda Burney, Deputy Leader of the NSW Labor Party and Shadow Minister for Early Childhood, Family and Aboriginal Affairs and leading academics from the University of Sydney, University of South Australia and Cook University will also address the conference.