Christmas Memorial Service to Remember & Pray for Loved Ones We Have Lost
Catholic Communications, Sydney Archdiocese,
18 Dec 2014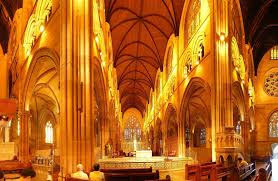 For anyone who has lost a beloved husband, wife, daughter, son, sister, brother or close friend, Christmas can be a difficult and emotional time. On a day when extended families across the world gather to celebrate, the loss of someone we loved so dearly, and who would normally be sitting down to Christmas dinner with us, can be particularly painful.
This is especially true for the newly-bereaved.
To offer comfort the bereaved and to commemorate and pay tribute to the lives of those they have lost, a special non-denominational Christmas Memorial Service will be held at St Mary's Cathedral at 7.30 pm on Sunday, 21 December.
Led by Bishop Terence Brady and open to people of all faiths or no faith at all, the Christmas Memorial Service offers families and individuals the chance to be warmed by the memories of loved ones who have died, and to reflect and pray for them.
An initiative of Catholic Cemeteries and Crematoria, the Memorial Service at St Mary's Cathedral is also an opportunity family and friends to gather together in solidarity and draw strength and comfort from one another.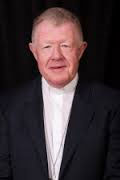 "Christmas is a challenging time and the Memorial Service will give people an opportunity to acknowledge the continuing bond with loved ones who have died," says Patricia Thomas, Bereavement Consultant with Catholic Cemeteries and Crematoria.
She encourages not only those who lost a much loved parent, child, sibling or life partner over the past 12 months to participate in the Memorial Service, but all those who wish to remember and pay tribute to those they continue to miss and grieve for five, 10, 20 or even 30 years later.
"There is no time limit on grief and for those we deeply loved, the missing may continue for the rest of our lives. But the often overwhelming grief we experience in the first year or so, changes and the memories of the person we loved warm us and allow us to understand that the bond with those we love continues after death," she says.
Music will play a significant role in the inaugural Christmas Memorial Service.
"Music is a great healer and we are fortunate in having the Artes Christi Singers as well as Artes Christi soloists for the Service," Patricia says.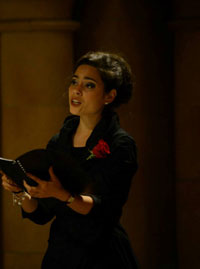 Soprano Rioghnach Maire McCaughan and tenor Lorenzo Rositano are the soloists and will join the other Artes Christi singers in a program of sacred music and hymns that include ever-popular Amazing Grace, Ave Maria and The Prayer.
"There is a great joy in coming together in solidarity in song and finding meaning in the passing of someone you loved, and being reminded of that person and how they enriched your life," Patricia says.
As part of the Archdiocese's inaugural Christmas Memorial Service at the Cathedral, there will be also be a candle light procession during which attendees will be able to individually acknowledge the person for whom they are grieving.

"It may be their Mum or Dad, their husband or wife, or it may even be a baby who lived just a short time or a still birth. It may be for an aunt or uncle or someone who tragically died as a result of a car accident or a suicide," Patricia says. "Whatever way they are grieving and under whatever circumstances, acknowledging their loss is an important step in the bereavement journey."

The Christmas Memorial Service at St Mary's Cathedral will give people the opportunity for peace and reflection and provide solace and comfort, she says.
Although all who attend have the opportunity to remember, pray and pay tribute to loved ones who have died within the soaring beauty of the Cathedral, for the recently bereaved the Memorial Service may in fact be the first time they have been able to confront and fully mourn their loss.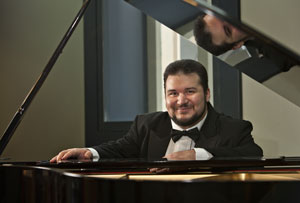 "Everyone's grief journey is different but in many cases, the first emotion people feel when someone they love very much dies, is shock and disbelief. This is true not only for those who lose a loved one in an unexpected way such as an accident but also for those who have spent months or even years devotedly nursing someone throughout a long and debilitating illness. Even when a family knows the loved one has a terminal illness, their passing is still greeted with shock," Patricia says.
Mourning can be further delayed as the bereaved are forced to attend to all the details of a person's passing from organising their funeral as well as their outstanding business and financial affairs, and may not occur for some weeks or even months after a death.
For them the Memorial Service will be a chance to shed tears and mourn, Patricia says and quotes from St Augustine who said: ""The Tears…streamed down, and I let them flow as freely as they would, making of them a pillow for my heart. On them it rested."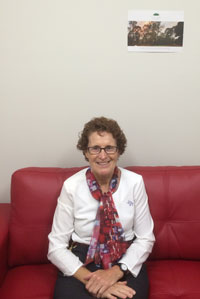 As part of the Memorial Service everyone attending will be given a booklet with suggestions to help them through their grief and bereavement journey.
"For those who have recently lost someone important, Christmas this year will be different. From now on their lives too will be different. But while life will never be quite the same the Memorial Service will help people understand that the person they have lost is still with them. As St John Chrysostom tells us: 'Those whom we love and lose are no longer where they were before. They are now wherever we are.'"
The Memorial Service will be held at St Mary's Cathedral at 7.30 pm on Sunday, 21 December.
All are welcome. Following the Service will be the Lights of Christmas on the facade of St Mary's Cathedral.