JRS Launches Centre for Asylum Seekers in Sydney's West
Catholic Communications, Sydney Archdiocese,
11 Dec 2014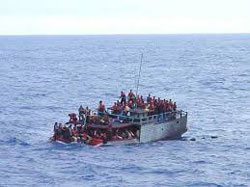 The Jesuit Refugee Service (JRS) will establish a centre in Parramatta next month to provide much needed services and support for asylum seekers living in Sydney's west.
Arrupe Place, which is named after the Jesuit Superior General who founded JRS in 1980, will function as a drop-in centre for asylum seekers and offer a wide variety of essential services including legal aid, food assistance, counselling and help in finding suitable and affordable accommodation.
Financed entirely by donations to JRS, the centre will open its doors to asylum seekers on 28 January 2015 in premises on loan from the Parramatta Sisters of Mercy, .
The establishment of Arrupe Place is the culmination of a JRS needs assessment undertaken earlier this year that found that although western Sydney is home to the State's second largest group of asylum seekers, there was a lack of services and support available to them.
"We knew these people were arriving by boat and that they were in the community, and that the government was transitioning them from detention to the community on bridging visas with very little support," says Oliver White, Head of Policy and Advocacy for JRS.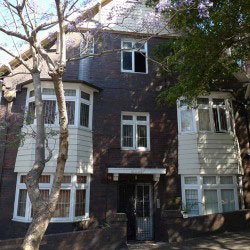 "JRS wanted to respond to this growing need," he says pointing out that under the terms of a bridging visa, although permitted to live in the community, asylum seekers are not permitted to work. As a result they are unable to support themselves or their families through employment or a regular wage.
"Due to the restrictions imposed on them which include a widespread lack of work rights and limited social services, many asylum seekers in Sydney's west are destitute," he says.
Many asylum seekers released into the community are in a desperate struggle to survive and increasingly at risk of homelessness.
Director of JRS, Father Aloysius Mowe SJ cites the Red Cross' inaugural Vulnerability Report released last year by the Red Cross which found that asylum seekers who arrive by boat suffer from being kept in a protracted state of uncertainty and that most live a precarious existence with poverty and destitution the grim outcome for many on bridging visas released into the community.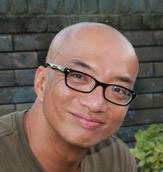 "According to the Report, by any measure of destitution in this country, asylum seekers are the most destitute population in Australia, and are more destitute than many of the most impoverished Aboriginal indigenous communities," Fr Mowe says.
He describes the Red Cross Report as a "wake up" call.
Arrupe Place is located at Coolook Cottage, Victoria Road, Parramatta The new JRS asylum seeker centre has been made possible by Arrupe Place The establishment of JRS' asylum seeker centre in Parramatta, the organisation is responding to the crisis in the spirit of Jesuits around the world," he says. "By responding in this way we are stepping into the gap as we do throughout the world."
Next year services already offered to asylum seekers at Arrupe Place will be expanded to include English lessons together with employment support for those on the newly introduced Temporary Protection Visas who may be entitled to work.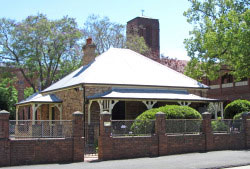 Last week the Federal Government's controversial Migration and Maritime Powers Legislation Amendment (the Asylum Legacy Caseload) Bill was passed by the Senate.The Bill among other measures will re-introduce Temporary Protection Visas (TPVs) which will permit holders to work. However work rights for asylum seekers living in the community come with conditions such as allowing them to work only if they agree to move to rural and regional areas which could be far from community support systems and others who speak their language and share their culture.
Despite more than 30,000 asylum seekers still awaiting processing of their claims for refugee status, the Government has made it clear that TPVs will not provide a pathway to settlement in Australia for those found to be genuine refugees, further exacerbating uncertainty and despair about their future.
JRS is well known worldwide for its support and practical help for refugees and asylum seekers. In Sydney the organisation operates a broad range of programs and is one of the few agencies to providing accommodation for asylum seekers and newly-arrived refugees. JRS caseworkers and volunteers also help families and individuals find affordable accommodation as well as helping them integrate into the wider community.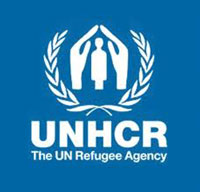 At the just-launched JRS asylum seeker centre in Parramatta, the organisation will implement its unique "accompaniment" initiative. As part of this initiative volunteers journey with each asylum seeker physically, emotionally and spiritually. They not only meet and talk with asylum seekers at Arrupe Place but volunteers will also visit them in their homes where offering a hand in friendship, they will assess and respond as best they can to specific needs.
"The companionship and personal attention provided by us helps to restore dignity to refugees and asylum seekers so that they are better able to focus on their future and deal with the circumstances of their past in a more constructive and resolute way," Oliver White explains. "It also reinforces the solidarity that many people feel towards refugees, serving to both reassure them of broader support and to re-humanise them in the eyes of an often harsh public and mainstream media."
Fr Mowe says this direct, personal approach is central to the work of JRS in Australia and the Asia Pacific region.
To find out more about the work of JRS and to donate to the organisation, log on to www.jrs.org.au