Tears and Prayers Follow the Tragic Death of Cricketer Phillip Hughes
Catholic Communications, Sydney Archdiocese,
28 Nov 2014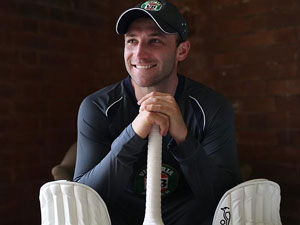 There have been tears and tributes and many prayers for Australian cricketer Phillip Hughes who has died following injuries he suffered when struck by a bouncer at the SCG on Tuesday.
Phillip was just 25. He never regained consciousness following his injury although doctors at St Vincent's Hospital battled to save his life.
Like so many across Australia, the Archbishop of Sydney, the Most Rev Anthony Fisher OP was deeply saddened by the news of the young player's death which was announced just after 4 pm on Thursday, 27 November.
"My deepest condolences to the family and friends of Phillip Hughes and the entire cricket community on his passing. My prayers are with them. I will pray for Phillip, who was a talented and respected cricketer. May perpetual light shine upon him and may he rest in peace," he said.

Australian captain and close friend Michael Clarke fought back tears during a very quiet and emotional media conference as he read a statement on behalf of the Hughes family. He spoke of the devastating loss for Phillip's family, friends and Cricket Australia. And on behalf of the family he thanked the medical and nursing staff.
Many greats of the game as well as club cricketers, young players who looked up to Phillip as a representative player, and just lovers of the game have paid tribute to Phillip. Many have also expressed their concern for NSW paceman Sean Abbott who sent down the bouncer in the Sheffield game where Phillip had made 63 not out while batting for South Australia. Their thoughts are also with Sean Abbott.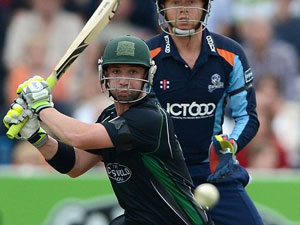 Meeting for their biannual plenary in Sydney, the Australian Catholic Bishops gathered at the tomb of Mary MacKillop to pray for the young cricketer when they heard the news of his death.
The bishops said they were deeply saddened by the tragic news and prayed not only for Phillip but his family, cricket colleagues and friends.
In a statement the bishops said: "Our thoughts also go out to NSW paceman Sean Abbott. We are aware of his trauma and assure him of our prayerful support and that of the Catholic community.
"The death of Phillip, a talented 25-year old cricketer, reminds us that life is at once precious and fragile."
Phillip Hughes played 26 tests for Australia and appeared he was ready to start his Test career again before the horrific accident.
May he rest in peace.