Vinnies Annual Mass a Time for Reflection & to Give Thanks
Catholic Communications, Sydney Archdiocese,
28 Nov 2014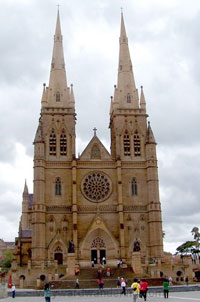 Hundreds of members, volunteers, staff and supporters of St Vincent de Paul Society (NSW) will attend the Society's annual Mass at St Mary's Cathedral on Tuesday, 2 December.
The Mass, to be celebrated by Bishop Terry Brady, Auxiliary Bishop for the Archdiocese of Sydney, is held at the Cathedral each year for all those involved with Vinnies as well as many of those the Society has assisted. It is also a chance to give thanks and to reflect on the past year and look ahead to the future.
With as many as 21,000 volunteers and members together with its thousands of staff and supporters, Vinnies NSW has given a helping hand to more than 690,000 men, women and children over the past 12 months.
Most people are aware of Vinnies' famous Night Patrol which operates across inner Sydney every night of the year, except for New Year's Eve, providing a meal, blankets, toiletries, snacks, hot drinks and companionship to those sleeping rough or without shelter for the night. People have probably also heard of the Matthew Talbot Hostel in Wolloomooloo. Established in 1938 when the then Assistant Bishop to the Archdiocese of Sydney, Cardinal Normal Gilroy suggested the idea, the Hostel provides accommodation and support to men who are homeless or at risk of becoming to the homeless.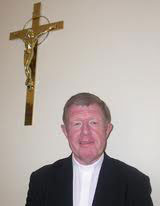 Equally well known is the help offered by Vinnies in times of natural disasters such as last year's bush fires in the Blue Mountains or the devastating floods of 2012 that swept across NSW, Victoria and Queensland.
But it is perhaps Vinnies' 254 thrift stores across the States that are best known. Not only are they the first port of call for those on a tight budget struggling to dress a family, but these days they are also the haunt of the fashion conscious hunting for vintage treasures, designer labels and the rare and unusual at bargain prices.
In 2010-11 the Vinnies Retail Centres as they are officially known gave more than $3 million in clothing and other items of assistance to people in need. The figure for the past year is likely to be considerably higher with more and more individuals and households battling redundancy, under employment, escalating electricity, gas and water bills and Sydney's impossibly high rents.
Monies raised by the sale of clothes and items donated to Vinnies stores goes to support those in need wherever the store is located.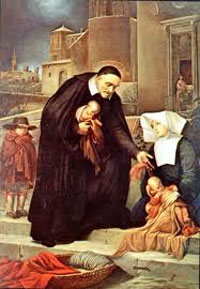 Less well known are the many other services Vinnies provides.This includes the network of members and volunteers who regularly visit the elderly, sick, lonely, isolated and those battling mental illness. Members and volunteers also make regular visits to those in hospital, in prison as well as to refugees and migrants held in detention.
In addition, Vinnies operates Vincentian House in Surry Hills which offers crisis accommodation and multi-disciplinary support to families, women and single parent families, helping them with jobs skills training, financial counselling and a chance to get back on their feet.
Vinnies has also established Rosalie House as a safe haven for women over 45 fleeing from domestic violence.
Along with a diverse range of programs to assist carers, people with a disability, the aged, those with drug or alcohol dependency or problem gambling, Vinnies runs the Ozanam Learning & Recreation Centre in Woolloomooloo which is turning the lives of vulnerable young people around through a diverse program of creative writing, painting, art therapy, drama, music and learning.
Now with Christmas around the corner, staff and volunteers at Vinnies are facing their busiest time of the year.
"This is when many families or people on Newstart Allowances, the Age Pension or the Disability Support Pensions battle to make ends meet and face a grim time over Christmas," says Yolanda Saiz, Communications Manager for Vinnies NSW.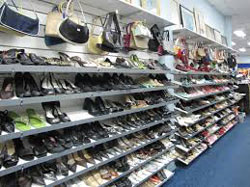 In the period between November 2013 and January 2014 Vinnies provided assistance to more than 37,000 people across NSW. Of the $3.7 million worth of assistance to those in need, $2 million worth of assistance was for food and $1 million worth of assistance to help people cover their energy bills.
Launching Vinnies annual Christmas Appeal earlier this month, Yolanda says that along with helping people doing it tough over the Christmas period, Vinnies tries to brighten up what can be a very difficult time for many, by distributing $700,000 worth of Christmas hampers to households across the state.
The St Vincent de Paul Society's Annual Mass for members, volunteers, supporters and staff will be held at 10.30 am on Tuesday, 2 December at St Mary's Cathedral. The public are also welcome.
To donate to Vinnies Christmas Appeal log on to www.vinnies.org.au