Australia's Young People Prepare for WYD 2016
Catholic Communications, Sydney Archdiocese,
17 Nov 2014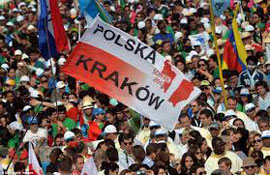 With just over 18 months to go before Poland's ancient city of Krakow hosts World Youth Day in 2016, Catholic Youth Services (CYS) is holding a special WYD information evening for Sydney pilgrims on Wednesday, 26 November.
"This World Youth Day is going to be a faith and cultural experience like no other," says Bernard Toutounji, Director of CYS, pointing out that not only was Poland the homeland of St John Paul II, the father of World Youth Day, but Krakow was where he served as a parish priest as a young man and as Archbishop of Krakow from 1964 until his election as Pope in 1978.
Bernard believes more than 500 young people from Sydney will be among the CYS group of pilgrims heading for Krakow which will take place from 26-31 July next year, in addition to the several hundred students in Years 10 and 11 expected to join groups being organised by the Archdiocese of Sydney's Catholic Education Office.
"This is more than double the number who were part of the CYS group in Rio," he says, pointing out that travel to Rio from Australia is more challenging and more expensive than travel to Europe.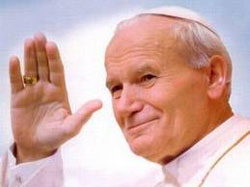 With many flights available from Australia to Europe, and the chance for pilgrims to include visits to other cities including Rome as part of their WYD experience, Bernard expects the number of young Australians planning to attend the week-long celebration of faith in Krakow will equal if not surpass numbers for WYD 11 in Madrid.
Organisers in Krakow have already estimated there will be between 4 and 5 million pilgrims at WYD in Poland, where the world's young people will once again have a chance to celebrate their faith with Pope Francis and walk in the footsteps of St John Paul II.
The Australian contingent to WYD in Krakow will be led by Archbishop Anthony Fisher OP, the Archdiocese's newly-installed Archbishop who was not only co-ordinator for Sydney's hugely successful WYD 08 but is also the ACBC's Bishops Delegate for Youth.
As Bishop of Parramatta from 2010 until September 2014, as well as the ACBC's Delegate for Youth, Archbishop Anthony helped to spiritually prepare and lead Australia's WYD pilgrims to Madrid in 2011 and WYD in Rio in 2013.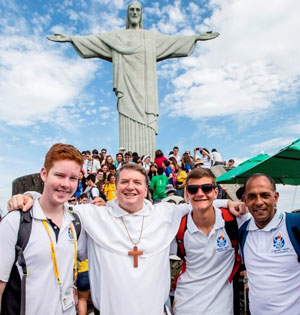 He also joined forces with Australia's pilgrims in their mission to construct houses, a church and stairways in the steep hillside favelas of Lima, Peru in the lead up to WYD in Rio.
Following on from Rio's exhortation to young people to "Go and make disciples of all nations," the theme for WYD 2016 chosen by the Holy Father is "Blessed are the merciful for they shall receive mercy."
For anyone considering travelling to Krakow for WYD 2016, the CYS's Information evening on 26 November offers a chance to discuss preliminary plans, share feedback from past World Youth Days and receive an up to date briefing by Cosmos, Australia's official WYD tour operator.
"During the evening we will also explore strategies to help build up interest and excitement about WYD in Krakow among groups, organisations and parishes, discuss different fund raising ideas and give everyone present an opportunity to have their questions answered," Bernard says.
The Road to Krakow Information evening will begin with a light supper at 6.30 pm and will be held in the hall of St Dominic's Catholic Church which is next door to the CYS offices at 108 The Crescent, Homebush West.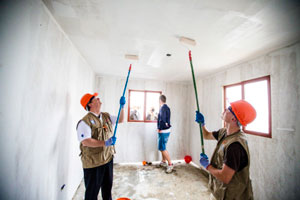 The evening, which has special relevance to parish youth ministry coordinators or youth leaders, will conclude at 8.30 pm.
Those who wish to participate in this, the first of the CYS's planned Road to Krakow information evenings should RSVP to wyd@catholicyouthservices.org.