UN Launches Inquiry into Australia's Asylum Seeker Policies & the High Numbers of Imprisoned Indigenous People
Catholic Communications, Sydney Archdiocese,
14 Nov 2014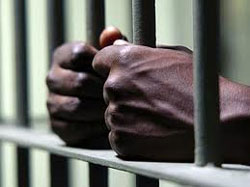 The United Nations Committee Against Torture has serious concerns about the disproportionately high number of Indigenous people incarcerated in Australia's gaols as well as the Australian Government's immigration policies and its controversial counter-terrorism laws.
For the next week, an Australian Government delegation headed by the Australia's Ambassador to the UN, John Quinn, will be grilled in Geneva by the UN Committee's independent team of experts on Australia's record on human rights in response to criticisms made by Amnesty International, the United Nations Human Rights Commission and the United Nations High Commissioner for Refugees and submissions from advocates for human rights and many leading NGOs.
The Bishop of Broome and Chair of the Australian Catholic Social Justice Council, the Most Rev Christopher Saunders also strongly supports the investigation being carried out by one of the most highly regarded bodies at the UN.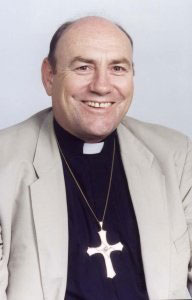 "There is something remarkably wrong with a society that cannot find an alternative to incarceration for crimes such as motor driver's license offences or drunk and disorderly behaviour. So many Aboriginal people are behind bars because they are repeat offenders for offences that are low on the scale of crime," he says and hopes the findings made by the UN Committee will help trigger change in the way Australia's Indigenous people are treated.
"We need something to push State and Territory authorities to address the 'lock them up' syndrome that is feverishly at work in our law enforcement and justice system at present," he says.
The Inquiry has also been welcomed by Graeme Mundine, Executive Officer of the Archdiocese of Sydney's Aboriginal Catholic Ministry and the National Aboriginal and Torres Strait Islander Catholic Council (NATSICC) who hope the UN Committee's report will lead to change, particularly with regard to the imprisonment of Indigenous peoples for minor offences.
Although the US has the world's highest prison population, Graeme Mundine says that when America's overall populations into account, and statistics are based on per head of population, the number of Indigenous men and women incarcerated in Australia are two and a half times the US figure for those held in custody.
According to NATSICC the current rate of Aboriginal re-imprisonment stands at 58% which is far higher rate than Aboriginal school retention from years 7 to 12 which currently stands at 46.5%.
"Statistics like these are an indictment of contemporary Australian society," says Thelma Parker, Chair of NATSICC and joins Bishop Saunders and Graeme Mundine's concern that Indigenous people are being incarcerated for repeat offences involving 'lower level crimes' such as being drunk and disorderly, when alternative solutions could be better applied.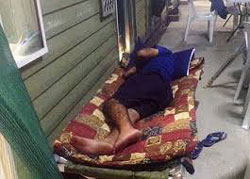 The first day of hearings in Geneva by the UN Committee, the focus was on Australia's immigration policies where the Committee described conditions under which asylum seekers are being held on Manus Island and Nauru as "cruel and unlawful" punishment.
On Monday the Committee also expressed concern about Australia's Migration Amendment Bill which currently before the Senate and which will make it easier for Australia to send people back to torture in breach of international law.
Under the UN's Convention Against Torture and Other Cruel, Inhuman or Degrading Treatment or Punishment, which Australia voluntarily signed in 1989 and to which 80% of the UN's member states are also signatories, torture outlawed and forcibly sending someone back to where they could be tortured is prohibited.
"The treatment of refugees and asylum seekers as well as the disproportionate number of Indigenous people in prison are matters of grave concern to many Australians," says Bishop Saunders. "The current Australian practice of exporting refugees and asylum seekers off-shore to foreign detention and paying those receiving countries for the privilege of locking up desperate people who have suffered so much already is little short of barbaric," he says.
When signing the Convention back in 1989, Australia - as did all other signatories, agreed to regular reviews by the Committee of its human rights record.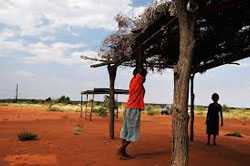 This week's Inquiry marks the third review of Australia by the Committee but even if breaches of the Convention as well as other international human rights treaties are found, there are no enforceable penalties.
However having secured a seat on the UN Security Council, Australia has announced its intention to bid for a seat on the UN's primary human rights body, Human Rights Council in 2018.
At this stage, obtaining a seat on the Council is moot with the new Commissioner for Human Rights, Zeid Ra'ad al Hussein criticising Australia's asylum seeker policies in his opening address to the Council, and in singling out states and regions of concern, cited Australia along with Israel-Palestine, Sri Lanka, the Democratic Republic of Congo and South Sudan.
A less than perfect human rights record does not necessarily eliminate a nation from holding a seat on the Council, but countries that wish to have a seat on the Council must demonstrate willingness to redress any violations of human rights and to make the changes that are needed.