One in 20 Indigenous Doctors Graduated on Mary MacKillop Scholarships
Catholic Communications, Sydney Archdiocese,
9 Aug 2013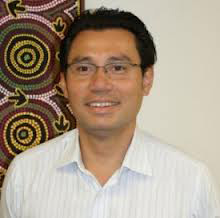 Seven recipients of Mary MacKillop Foundation Tertiary Scholarships for Aboriginal and Torres Strait Islanders to support enrolment and study at university, graduated as doctors from Australia's medical schools last year.
"This means that one in 20 of Australia's Indigenous doctors who have graduated from medical school have been funded by the Foundation and brings the total number of university graduates under the Indigenous Scholarship scheme to 52 with a further 42 currently in the midst of their studies for a degree," says Sam Hardjono, CEO of the Mary MacKillop Foundation.
The success of the Foundation's Tertiary Scholarships enabling increasing numbers of Indigenous young people to go on to university and successfully graduate in fields ranging from medicine to education, law, nursing, science, business and the arts, was celebrated last night at the Foundation's annual fund-raising dinner at the Sergeants Mess, Chowder Bay.
Held on the Feast Day of St Mary of the Cross MacKillop, the Foundation which bears her name is a mission of the Sisters of St Joseph. A long time supporter of the Foundation, NSW Governor Professor Marie Bashir spoke at the event and among those who attended the dinner which raised almost $50,000 were television journalist, Caroline Jones and Congregational Leader of the Sisters of St Joseph, Sr Anne Derwin rsj.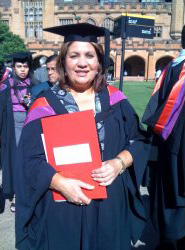 In addition to celebrating the latest cohort of university graduates funded under the Fundation's Tertiary Scholarship scheme for Aboriginal and Torres Strait Islanders, Sam Hardjono gave a detailed account of the 73 community-based projects the Foundation had funded over the past 12 months.
Each year the Foundation gives grants of up to $10,000 to individuals as well as community groups to help them help themselves.
"There are millions of Australians suffering from destitution, isolation and the effects of misfortune and while there are many organisations trying to help them, small projects can fall through the cracks resulting in some people not getting the support or assistance they need," Sam explains.
With Australia's economy increasingly volatile and with NSW, Queensland, Tasmania and SA along with the Federal Government slashing spending, many small but important projects are being forced to close, he says.
This was one of the reasons that last year the Foundation which traditionally gives grants of up to $10,000 to 40 projects across the country decided to almost double this number to 73 different projects in a bid to ensure these individual or community initiatives could keep going.
"To help fund so many was a risk but in all cases we do what Mary MacKillop would have done which is to put need first and then work out how we will meet this under our budget. Sometimes we may need to go back to some of our donors for extra help but while good governance is paramount, foremost in our mind are Mary MacKillop's words to 'never see a need without doing something about it,'" Sam says.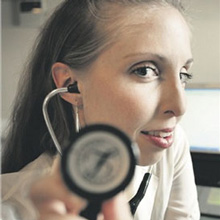 Also in keeping with Mary MacKillop is the Foundation's insistence that grants made to the many "small life-changing projects" undertaken by communities and individuals are a "hand up" not a "hand-out."
Among some of the projects the Foundation has supported with grants over the past year include an asylum seeker welcome centre that provided meals to those living in the community on bridging visas.
"The centre provided dinners and food to as many as 50 and 100 asylum seekers each day, most of whom have no money and are on visas which do not allow them to work," Sam says and points out even when government funding has remained in place the need within the community is evolving at a much faster rate than the amount allocated by the state or Commonwealth.
Another project that received a grant from the Foundation this year is one underway in South Australia that promotes bonding and attachment in disadvantaged families and single parent households. Focussing on parenting skills, the project also promotes understanding of a child's needs as they grow up and in particular their need for protection and security.
In Victoria, another project supported by a grant from the Foundation involves the development of a charter for intervention and help for teenagers of parents or a parent who is in prison, to provide them with strong role models, guidance, teaching them self respect as well as respect for others.
Last night's fund raiser was also an opportunity for the Foundation to launch its Do a Good Deeds initiative. Starting this month the idea is for each of us whether at school, university, in business or raising children to challenge one another to carry out a good deed.
"For instance I could challenge you to sing at a nursing home, pledging $50 or $100 or whatever amount you think is fair if you carry out the challenge. But instead you taking the money for your good deed, it is given to the Foundation to enable more good deeds to be carried out," Sam says.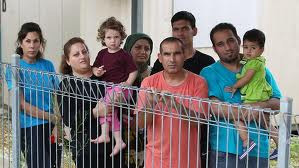 The culmination of the good deed initiative will take place on the Foundation's Green and Gold Day on 18 October when Australians from all walks of life and all ages are invited to participate and for one entire day carry out at least one good deed and raise money doing it.
"It doesn't take a take very much to change someone's life for the better," Sam points out adding that it is often the smallest thing that can have an unbelievable and positive impact."
To find out more about the Mary MacKillop Foundation log on to http://www.mackillopfoundation.org.au/
For more information on the Foundation's Do a Good Deeds initiative log on to http://www.greenandgoldday.org.au/