Why Dads Matter
Catholic Communications, Sydney Archdiocese,
30 Aug 2013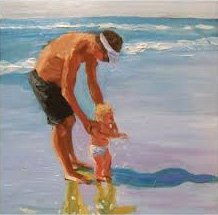 Father's Day is when Dad's across Australia are given gift-wrapped socks and ties and if they're lucky maybe a new electronic gadget or music track.
For families everywhere it's a time to give Dad a pat on the back and gather together for a big celebratory lunch. But sadly for many young children and teenagers across the country the day may pass with little in the way of celebration or excitement with no Dad with whom to spend this special day.
Some of these absent fathers may be working as more and more organisations demand their employees be on call seven days a week.
For a significant number of families, however Dads may simply no longer be around or a part of their children's lives.
"We now have a world where fatherhood has become optional," says Robert Falzon, Queensland-based author, speaker and co-founder of the MenALIVE ministry.
This is borne out by recent figures from the Australian Bureau of Statistics (ABS) which found that in June 2102 there were just under 1 million (961,000) single parent families in Australia, with more than three quarters of this number made up of single mothers and their children.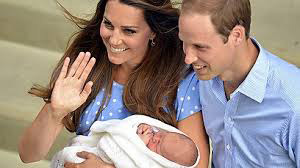 In addition, the ABS revealed that the youngest child in over 320,000 of Australia's single parent families was between a few months old and nine years of age.
In today's world there are increasing debates about the legalisation of same sex marriage and where two years ago an Australian court ruled that the name of a biological father could be replaced on the child's birth certificate by the female ex-partner of the child's lesbian mother.
Nevertheless as Chris Meney, Director of the Archdiocese of Sydney's Life, Marriage and Family Centre points out, fathers matter in many important ways and are vital to not only within the family structure but for society at large.
The father of nine children - four boys and five girls - who range in age of 8 to 28, Chris describes his years as a father as "filled with great joy and the wonderful opportunity to be involved in a huge variety of human experiences and the widely different interests and passions that children have with their various enterprises."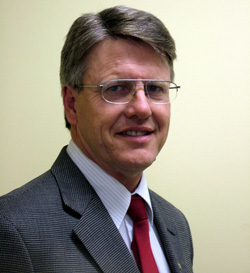 Chris strongly believes in the long held ethic of his own father's generation, that a good man gave God his due, did his best for his family, refused to steal or prey on others and was always willing to assist the less fortunate.
"In my father's time a life lived for the benefit of family and the community was regarded as a good and decent thing," he says and warns that if we neglect this important witness we do so at our peril.
"Much of recent social policy has been founded on the desire to avoid any judgement about family forms, and to suggest that father involvement is critical to build a strong and health family is to invoke the ire of the chattering classes. These people have staked much on the claims that children are an entitlement of any individual or two people who want a child, insisting the proliferation of households without fathers has no significance for the upbringing of children," he says.
But family structure and functioning do matter and when families break down, children generally reside in a fatherless home where, according to national and overseas studies, both sons and daughters are adversely affected.
With no involvement with their father, studies have shown daughters are far more likely to suffer from depression and to become sexually active at an earlier age and also more likely to have children out of wedlock.
Fatherless sons on the other hand are more prone to falling to the temptations of uncontrolled aggression and predatory behaviour.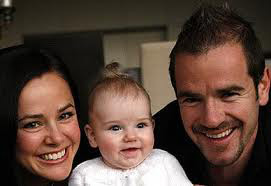 This is borne out further by recent disturbing studies in the US according to Robert Falzon, which found that between 70% and 80% of all male prisoners were raised in households with an absent, alcoholic, abusive father, or in one with no father at all.
"This has to tell us something," he says and points to similar Australian research that has revealed a strong correlation between acts of violence, drug addiction, alcoholism and depression and fatherless households.
"As a nation we have some excellent programs to help prevent suicide and to treat addictions, violence and depression. But we are treating the symptoms not the cause," Robert says.
Dedicated, fair, compassionate and strong fathers who are involved with raising their children and in their children's lives is a large part of the answer, he says.
"For a functioning balanced society, fathers are paramount. They are not an option."