Aid Workers Brave Danger and Adversity to help Those in Dire Need
Catholic Communications, Sydney Archdiocese,
19 Aug 2013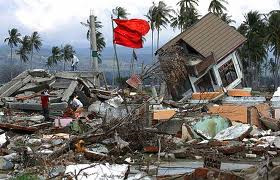 Melville Fernandez, Group Leader of Caritas Australia's Humanitarian Emergencies Group paid tribute to aid workers worldwide this morning who frequently face danger, risk to their own lives and adversity in their efforts to help millions in dire need.
Today, 19 August is World Humanitarian Day and is a time to reflect on the selfless men and women who work at the frontline giving aid and comfort in the aftermath of natural disasters as well as providing urgent help during humanitarian crises triggered by droughts, conflict or civil war.
Established by the United Nations to coincide with the anniversary of the 2003 bombing of the UN Headquarters in Baghdad which killed 21 UN staff, World Humanitarian Day 2013's theme is posed as a question: "What do you think the world needs more of?"
"The answer to that is simple," says Melville, insisting that what is needed most is more people helping each other in solidarity regardless of who they are or where they are.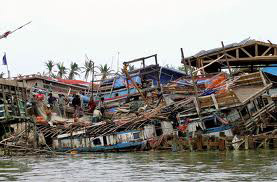 The aid and development arm of the Catholic Church, Caritas along with other international aid workers spend their lives at the frontline of humanity, and are among the first on the ground after some of the world's disasters that most Australians only glimpse as a brief item during the evening TV news.
Melville was one of the dedicated Caritas workers who gave assistance to survivors after the devastating 7.6 Gujarat-India earthquake of 2001 that killed more than 20,000. He was also among the aid workers giving frontline care to victims of 2004's massive Boxing Day tsunami that killed 230,000 people in 14 countries across South East Asia. Melville was also on the ground in the aftermath of Cyclone Nargis in 2008, the worst natural disaster in Myanmar's recorded history with a death toll exceeding 130,000.
Caritas Australia's leader of the agency's Humanitarian Emergencies Group has also been at the frontline to help those in dire need in the Democratic Republic of Congo, Haiti and Afghanistan and is about to leave shortly for the Middle East to work with Caritas Internationalis and aid agencies to help the millions of Syrian refugees living in overcrowded refugee camps and in need of urgent assistance.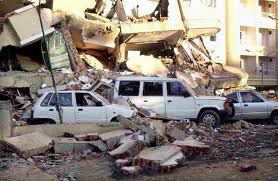 "Since the Syrian conflict began more than 100,000 have lost their lives with at least 8.3 million Syrians displaced in their homeland and more than 1.6 million men women and children forced to flee and now living in camps in the neighbouring countries of Lebanon, Jordan and Turkey," Melville says.
Currently the international Caritas network is delivering humanitarian programs across the region including Egypt with Caritas Australia supporting the agency's partners in Jordan, Lebanon and Turkey.
"We are working to not only help the Syrian refugees but we are assisting vulnerable host families as they try to cope with the major influx of people which is causing great strains on services and huge rises in the cost of living," Melville says.
Having been a humanitarian worker with Caritas for the past 36 years, he believes the long exposure and experience of this work has enabled him to realise not only are the number of natural and man-made disasters increasing, but they are also becoming more and more complex.
"We might not all be able, or want to be on the frontline. But we can take action in our own ways for humanity. We can learn about and understand the challenge others face in the world and we can give of our time as well as our money to help those who need it most," he says.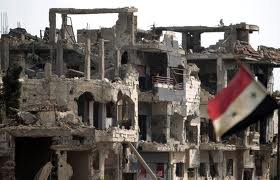 He also points out that although humanitarian workers frequently face danger they are ordinary people who have followed a calling to protect and honour their brothers and sisters regardless of the risk to their own lives.
"At Caritas we work with AusAID and our international partners to deliver a strong timely and efficient emergency response to disasters that strike. We also pride ourselves on our strong reputation for working alongside our partners in various countries to try and build their capacity and community resilience to disasters, and will continue to be on the ground helping out before, during and after the news headlines have disappeared from the front pages," he says.
To donate to Caritas Australia and help the agency's work in this important field log on to www.caritas.org.au