Asylum Seeker Policies a Despicable Race to the Bottom - Jesuit Refugee Service
Catholic Communications, Sydney Archdiocese,
16 Aug 2013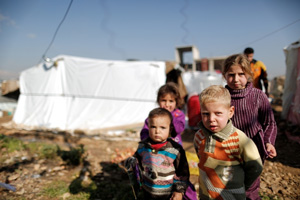 The Jesuit Refugee Service (JRS) has slammed the tough new policy announced today by Leader of the Opposition Tony Abbott which would prevent 32,000 asylum seekers who have arrived by boat since August last year from ever being granted permanent settlement in Australia.
The policy would also strip the asylum seekers of their right to appeal to the courts and under the Coalition plan a single case worker would decide their fate. But even if the asylum seeker is found to be a genuine refugee, he or she will not be settled here. Instead they will be put on temporary protection visas (TPV), and put on indefinite work-for-the-dole while in Australia.
The Coalition's plan would affect all those asylum seekers the Labor Government has refused to process under its "no advantage" policy introduced 12 months ago including children and unaccompanied minors who have languished in detention centres, community detention or off shore in Manus and Nauru.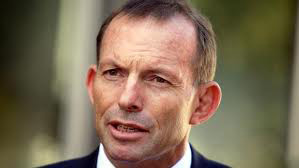 In other words a coalition government would issue temporary protection visas to the eligible, deny them permanent residency and family reunion rights and make them work for the dole. Anyone who destroyed their identity documents would be denied a visa and the refugee review tribunal would be replaced by an administrative-based system.
"Yet again we are observing a despicable race to the bottom by the two major political parties with each attempting to appear more determined than the other to introduce the harshest possible policies towards vulnerable people in search of protection," says Oliver White, Head of Policy and Advocacy for JRS Australia.
Scathing in his criticism of both of the Coalition scheme and of Government's plan announced last month by Kevin Rudd where all asylum seekers who arrive by boat to Papua New Guinea where 40% of the population lives below the poverty line and where there are no guarantees of safety, education, health care or eventual permanent resettlement.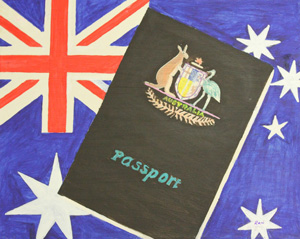 "Australia is the lone signatory among signatory nations to the UN Convention on Refugees to deniy people asylum based on their mode of arrival," he says.
Those who arrive by boat in Australia are put in detention and under policies announced as part of the election have an uncertain future with few rights and no chance of permanent settlement in contrast to the 80,000 plus who arrive by plane each year on short term tourist or student visas and are free to live in the community and eventually settled here.
"JRS is deeply concerned that current and proposed policies are setting a dangerous precedent for other countries around the world and places the international system of protection at risk," Oliver says. He adds there is also alarm at JRS by the Opposition's proposal to scrap asylum seekers right to appeal to the courts and to introduce instead a "not statutory" process in which a single government official can make a decision on their future which would not be subject to review or challenge.
"The proposal is an extension of the Government's existing 'enhanced screening' procedure which has already led to hundreds of Sri Lankan asylum seekers being denied access to a fair and comprehensive hearing of their refugee claims," he says.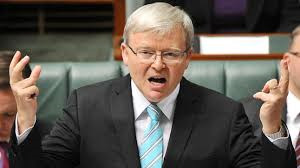 Oliver also points out that when TPVs were introduced under the Howard Government the measure not only failed to stop the boats but drastically changed the demographics of those arriving by boat.
"TPVs did not allow for refugees to apply for their dependent family members to join them in Australia. So instead of boats of single adult men arriving, this policy led to an increase in women and children taking the dangerous boat journeys in a desperate bid for families to stay together," he says.
Oliver says the temporary status under these visas also placed asylum seekers in an enforced state of limbo triggering uncertainty and anxiety about their future and exacerbating existing trauma and mental health problems.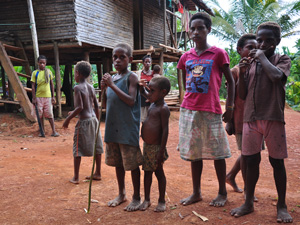 "The absence of the right to family reunion while on a TPV combined with the effective ban on overseas travel meant family members were separated for a long, potentially indefinite period of time which had a negative impact on their mental health and caused unnecessary distress," he adds and points out that the humanity of people who seek asylum is intimately bound to their connections with family.
JRS firmly believes the principles of deterrence or of no advantage by which members of one group of people who have come to Australia to seek protection are treated harshly in order to modify the behaviour of others, should form no part of the Australian policy.
"No single measure will stop boat arrivals in Australia," Oliver says. "Rather than 'stopping the boats' being the core objective of the major parties, what is needed is a regional approach to managing the movements of people that places the protection of asylum seekers ahead of national politics and border protection.""