Indigenous Leaders Slam Intervention Policy as Multi-Billion Dollar Failure
Catholic Communications, Sydney Archdiocese,
23 Aug 2011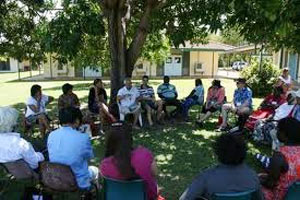 Despite government expenditure of $3.5 billion each year to help eliminate poverty and disadvantage from Australia's Indigenous communities, the results have been dismal according to a specially-commissioned review by the Department of Finance.
The report, released this month, slams federal spending on Indigenous programs, including the controversial Close the Gap policy, and come as no surprise to Aboriginal elders, community leaders and the National Aboriginal and Torres Strait Islander Catholic Council (NATSICC).
"We've known this all along and have been saying for years that the Intervention is a failure as it has not engaged Aboriginal people properly or consulted with them," says Graeme Mundine, respected Aboriginal elder and Executive Officer for the Archdiocese of Sydney's Aboriginal Catholic Ministry.
In the review, the Department of Finance said taxpayers were getting "dismal" results from the $3.5 billion spent annually on policies for Indigenous Australia and said for many years, governments and bureaucrats had failed to turn their good intentions into positive results for the nation's Aboriginal and Torres Strait Islander communities.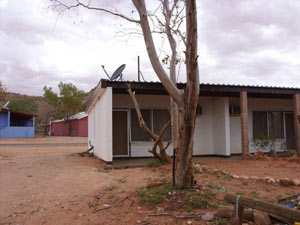 Describing policies over the past 40 years as a "story of good intentions, flawed policies, unrealistic assumptions, poor implementation, unintended consequences and dashed hopes," the review's author, Dr Neil Johnson said strong policy commitments and large investments of government funding had too often produced outcomes which were disappointing at best, and appalling at worst.
Individual success stories notwithstanding, Dr Johnson insists that the circumstances and prospects for Indigenous Australians are little better today than they were back in 1970, with life expectancies far shorter than those for other Australians.
Commissioned by Kevin Rudd when he was Prime Minister in June 2009, the review was completed more than 18 months ago when it was handed to the government. But it is only now that the review has been made public after a long legal battle waged by the Seven Network under Freedom of Information Laws. The government insisted releasing the review was against the public interest. The Administrative Appeals Tribunal, however rejected this argument, and in a landmark decision which could provide the public with far greater access in future to government documents, ruled that the review should be made public.
"Dr Johnson's review should be seen as a wakeup call rather than an opportunity for division and rancour," says Ms Thelma Parker, Chairperson of NATSICC, adding that government programs and funding in recent years have shown a willingness to merely "bandaid" the problem, unmatched by a willingness and ability to fix the problem.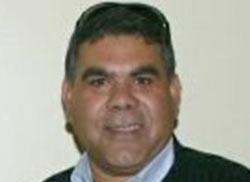 "There are many dedicated people who would like to do something but the main impact of recent, well-intentioned programs has been to provide career paths for middle class bureaucrats within Western cultural frameworks," she says and cites instances where travel costs for white contractors have escalated the cost of home construction and where the design of the houses is totally unsuitable for the high temperatures of northern Australia.
"Appropriate natural ventilation, larger bedrooms, outdoor cooking areas, substantial verandas and external toilet blocks are obvious and fundamental requirements in desert communities. But suburban type houses continue to be imposed by architects and bureaucrats upon such communities. They wouldn't build a house from the tropics in the Snowy Mountains so why are they allowed to build houses from a temperate climate in the desert?" she asks.
Not only are the houses being built by the government unsuitable in terms of design, but they are also unsuitable in terms of building materials used with a recent study finding that 26% of the houses in Australia's desert communities, are so hot in summer they endanger the lives of inhabitants.
Thelma Parker admits that many of the problems identified by various studies cannot be solved with one simple solution, but says many of the blunders of current and recent government policies are a result of lack of consultation with local elders and communities.
"The locals have the answers but not the resources but are ignored by those who have the resources but not the answers," she says.
While housing is by no means the only problem confronting Australia's Indigenous people, it illustrates the urgent need for genuine consultation. "But not consultation of a Canberra-style working group or think tank or focus group type of exercise," she warns. "Such concepts are from a different world and culture to remote Australia and there is a glaring need for flexibility in the way communities are engaged, and the ways in which they can contribute to the conversation."
Thelma points out that the Catholic Church and its agencies have long worked closely with many Aboriginal and Torres Strait Islander people in communities across Australia and believes the Church could help facilitate consultation between the government and what she describes as "some of the most vulnerable people in Australia."
Graeme Mundine agrees. "As development agents for Australia's Indigenous people, the Church works closely with Aboriginal and Torres Strait Islanders to achieve help them achieve the goals these people want, not what Westerners believe they should have."
Concerned the Gillard Government has not learned from the mistakes of the Howard Government in terms of the Intervention and policies for Australia's Indigenous people, Mr Mundine hopes that as a result of the review, Canberra's politicians will rethink and re-engage with Aboriginal communities.
"The current government has 3.5 billion reasons to listen to local Aboriginal communities, and if they don't they will continue to lose the confidence of Australia's Indigenous people."